BILLING DETAILS
CENTROPROJEKT GROUP a.s.
Štefánikova 167
760 01 Zlín
Czech Republic
Corporate ID no.: 01643541
VAT no.: CZ01643541
The Company is registered in the Commercial Register administered by the Regional Commercial Court in Brno, Section B, File 6873.
HOW TO GET TO US?
Our office is situated almost in the heart of the City of Zlín. The building at the Zlín dam is where the company has its seat since 1968.
Our customers are invited to use a free parking next to Centroprojekt´s office.
WHERE TO PARK?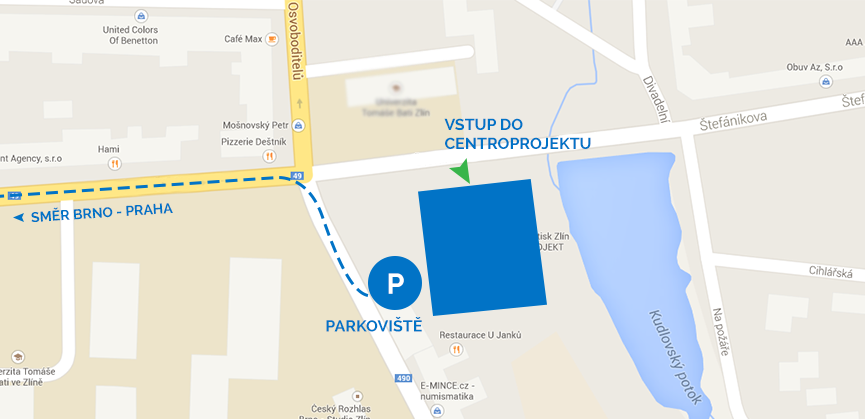 CENTROPROJEKT ON SOCIAL NETWORKING SITES
Centroprojekt has recently appeared on social networking sites. Follow the company news and projects, which we are currently working on.